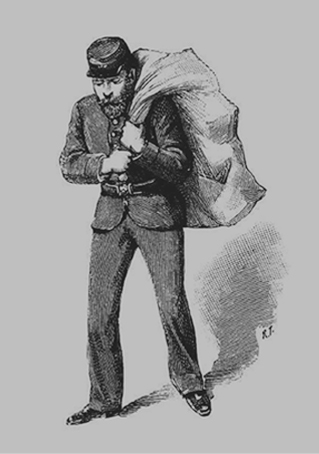 Addressing Health: Morbidity, Mortality and Occupational Health in the Victorian and Edwardian Post Office is a three-year project exploring the timing and geography of ill health, and the responses of the Post Office and the workforce. By tracing workers through from retirement until they died, the project also explores the links between ill health and mortality.
The Post Office was a major British employer and understanding the shifts in the pattern of morbidity and mortality of its employees will transform the understanding of health during this important period of epidemiological change.
The project is funded by a Wellcome Collaborative Award in Humanities and Social Science and is a collaboration between King's College London, Kingston University, University of Derby and University College London, in partnership with The Postal Museum.
---
Latest blog posts